About the Sponsor
The Sponsor is part of the Far East Organization which is the largest private property developer in Singapore. Since its establishment in 1960, Far East Organization has been contributing to the transformation of Singapore's urban landscape with over 780 developments in the residential, hospitality, retail, commercial, healthcare and industrial space segments, including 55,000 private homes in Singapore.
Far East Organization includes three listed entities: Far East Orchard Limited, a hospitality and property group, Far East Hospitality Trust which consists of Far East Hospitality Real Estate Investment Trust and Far East Hospitality Business Trust, and Yeo Hiap Seng Limited, an industry pioneer of processed food and beverage products in Southeast Asia.
The Organization's listed hospitality and property group, Far East Orchard, has established partnerships in the hospitality business with The Straits Trading Company and Toga Group, Australia, extending its portfolio globally with close to 100 properties and over 16,500 rooms across ten countries.
Far East Organization is the only developer in the world to be bestowed thireteen FIABCI World Prix d'Excellence Awards, underscoring its unique achievements in the international real estate arena.
More information on Far East Organization at http://www.fareast.com.sg/.
Sponsor ROFR Properties
Far East Orchard has separately granted a right of first refusal to Far East H-Trust, which provides Far East H-Trust with access to future acquisition opportunities of income-producing properties located in Singapore which are primarily used for hospitality and/or hospitality-related purposes.
The Sponsor has identified seven Sponsor ROFR Properties which could potentially be offered to Far East H-Trust as hotels or serviced residences, under the Sponsor ROFRs.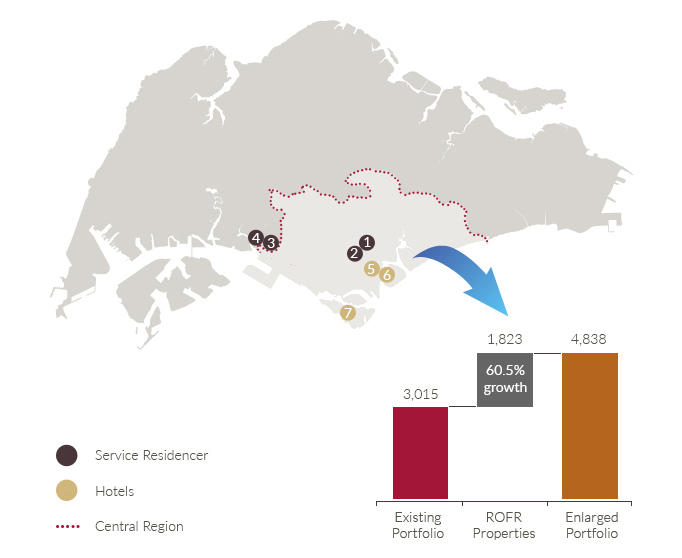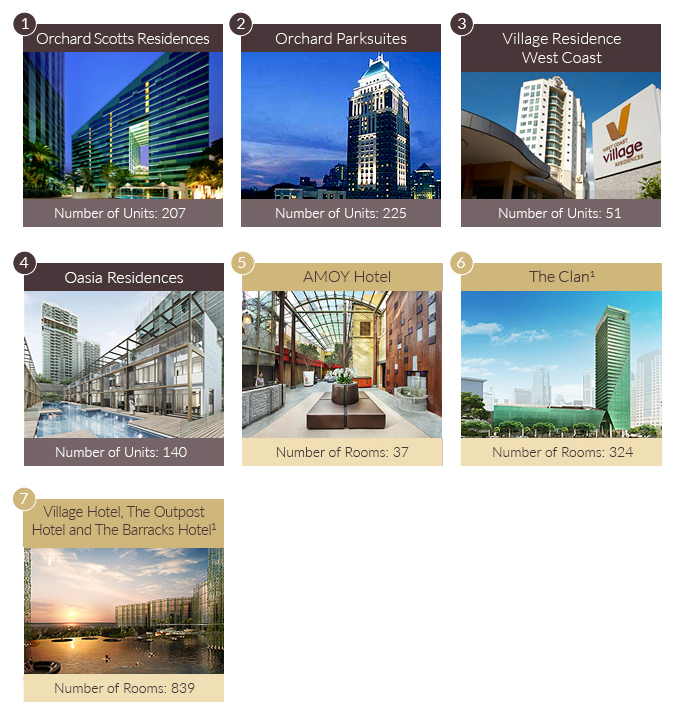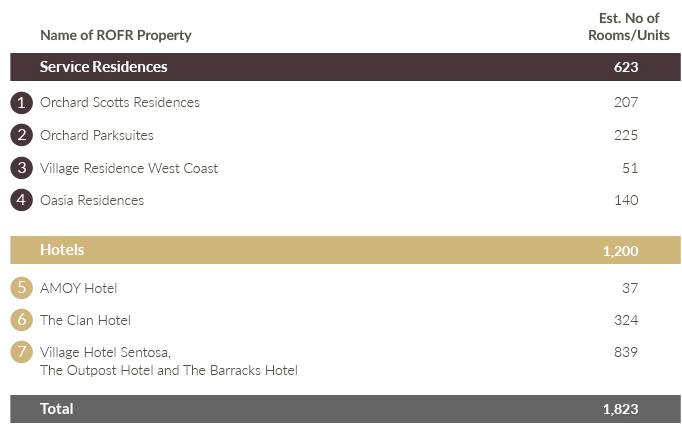 1 This picture is an artist's impression of the property and may differ from the actual view of the property.